ReTech
A downloadable game for Windows, macOS, and Linux
ReTech

This is ReTech, a game I have been developing on my own over a year now. It is an open-world survival game, in a low poly art style. At the moment, you can explore the map, collect resource and craft new items, and much more.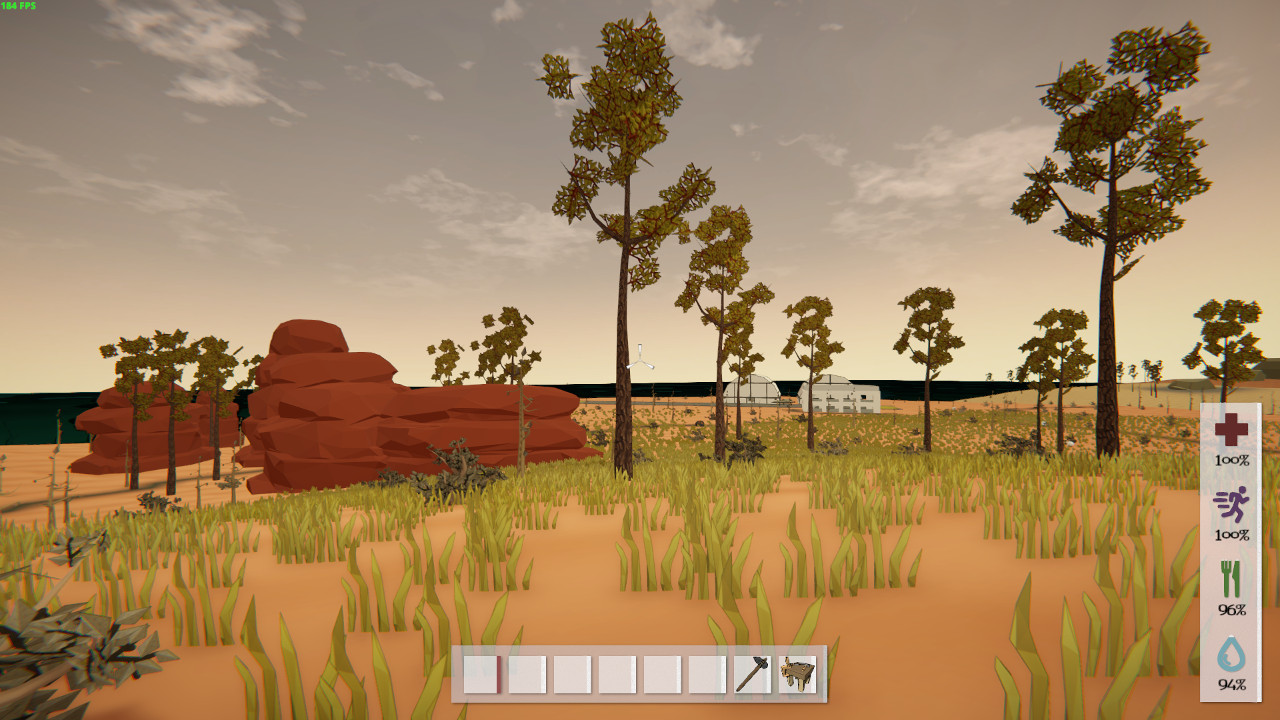 You obviously have to survive somehow. You can find vital resources in various locations around the map, or you can hunt your own food.
But nothing is easy when having to survive on your onw! To get to the stuff you want, you have to defeat enemies defending important locations. You can do this with your weapon of choice, ranging from machetes to sniper rifles.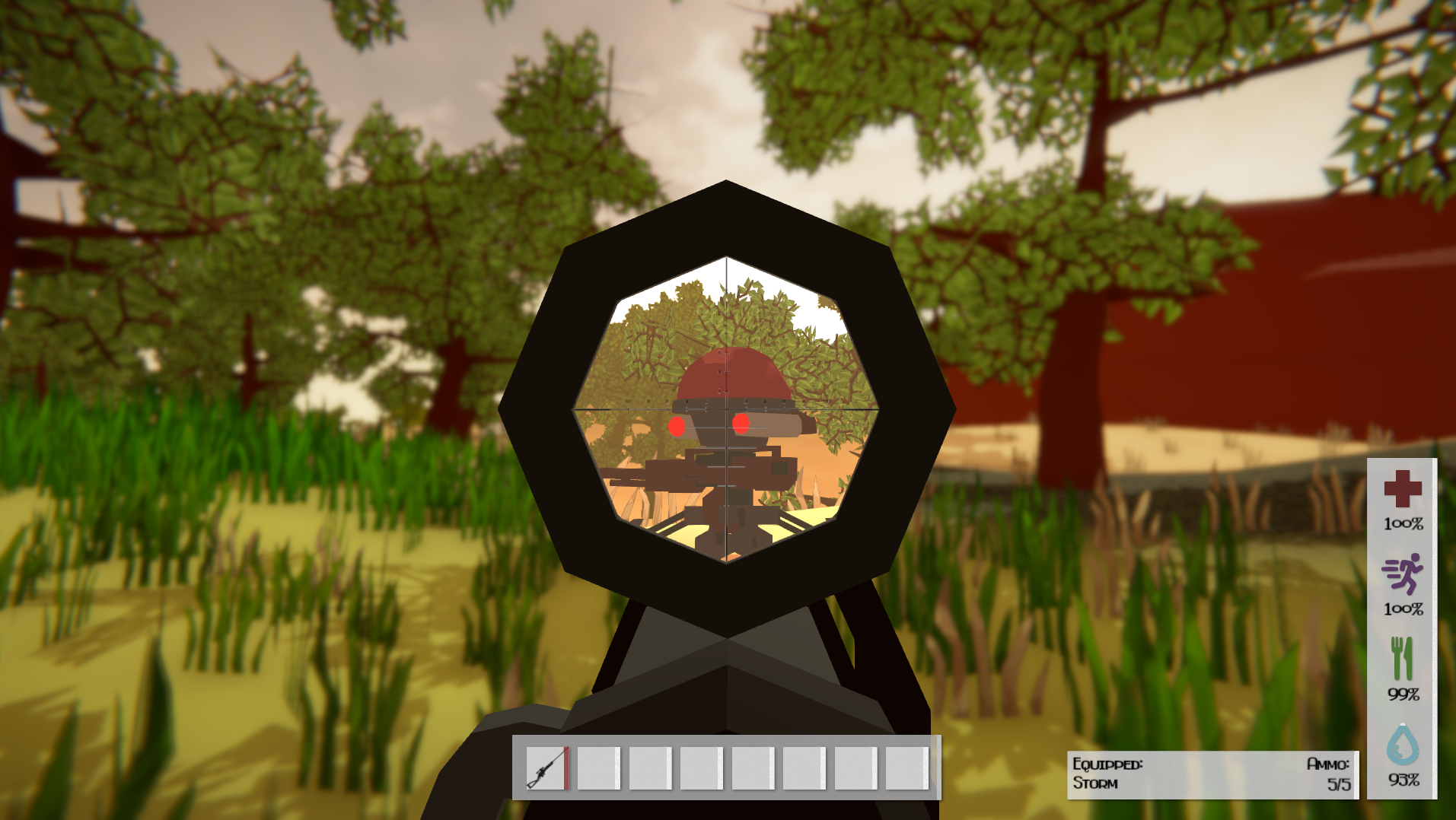 If you found a good spot and have the basic resources needed to survive, you can also start building your own base. Chop down wood and stone to create your shelter!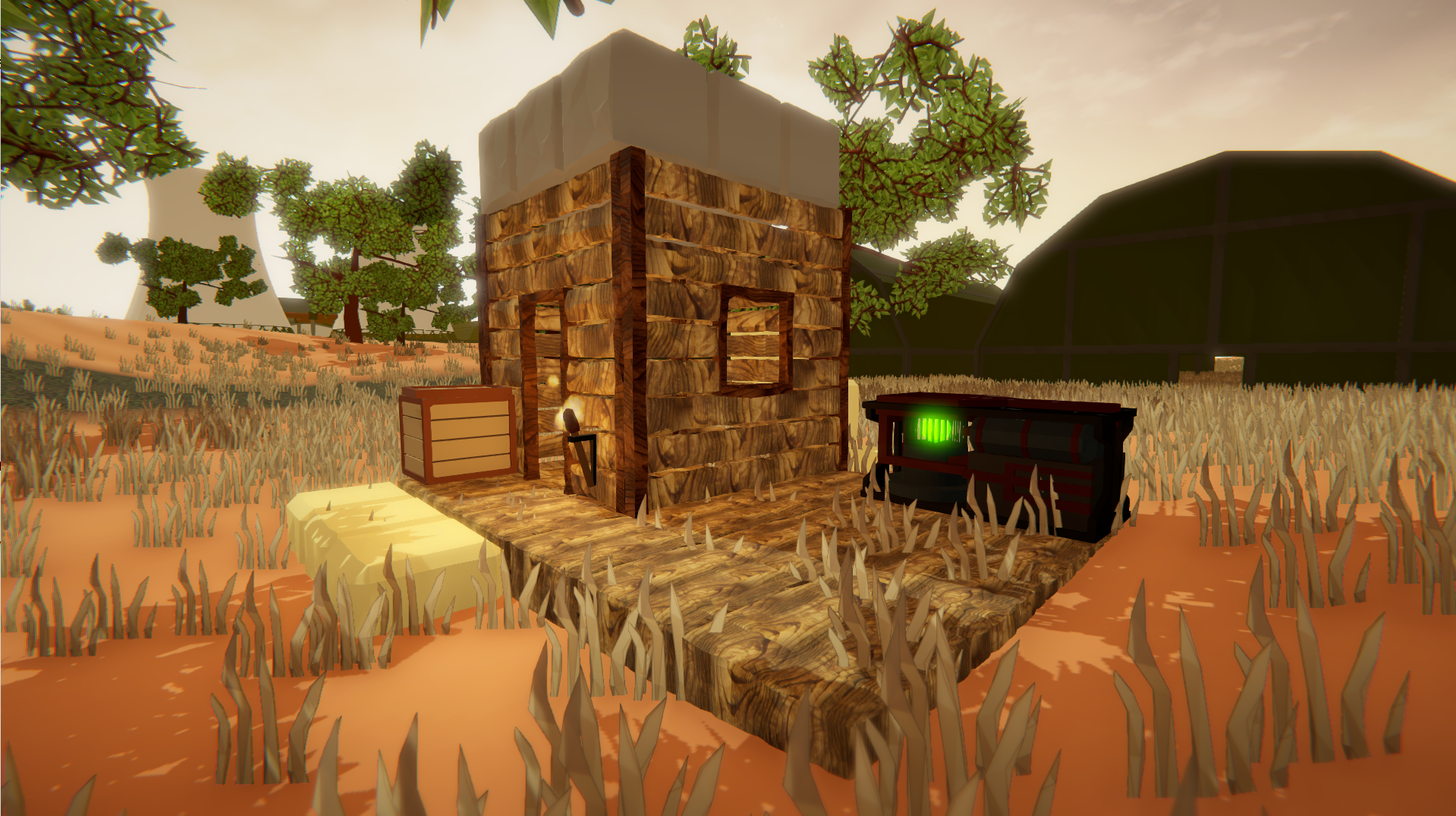 This version of the game contains all the base features that a survival game need. At the moment you can:
Explore a cool large map
Gather resources in the environment (rocks, tree stumps and fallen trees are harvestable)
Fight enemies in town locations to get to the loot you want
Scavenge for food and water to keep yourself alive
Craft tools, components, building parts and much more to suit your needs
Build a base, to have some shelter at night
In future releases, I will add stuff like farming and automation, electricity production and exciting machines, so stay put!
I really want to create a game that everybody likes, so if you have a suggestion, just write a short review on the feedback page.
You can also check out my YouTube channel, where I post funny videos of the game every now and then
Cheers,
Federico, developer of ReTech
Tutorial
Don't know how to play? Don't worry, here's a little explanation of how to get started.
More info on http://www.retechgame.com/wiki.php.
Controls

Loot
Loot spawns at various locations around the map. Once collected, it will respawn in 15 minutes. Usually the same type of loot is found in a specific location, for example, rifler will spawn in military hangars, whereas food will spawn in civilian houses.
Resources
| | |
| --- | --- |
| To gather wood, find one of these and chop them down with your tool of choice: | |
| Fallen tree: | Or tree stump: |
| | |
| To get stone and metal ores find these rocks: | |
The rest of the stuff in game isn't harvestable at the moment. However, you can remove blocks you placed with the same method you use to gather resources.
Crafting
To craft something, you first need a crafting workbench, like the "carpenter bench". Then, you simply drag the items needed in the crafting inventory and select the item you want to craft. Click "Craft" and your item will begin crafting. Every craftable item has to be crafted at a specific workbench. Most workbenches can be crafted in the "tool station" workbench.
Here's a list of all the recipes:
I recommend you to look at it on http://www.retechgame.com/wiki.php, since it's wider and better to see there.
Building
Building parts can be acquired by finding them as loot or by crafting them out of wood parts. To build, simply equip the structure. A preview will appear, indicating where it will go. If it is green, it can be placed. Press Left Mouse Button to rotate a structure.
Structures or any other blocks can be removed using a tool like "stick and stone" or a pick.
| | |
| --- | --- |
| Status | In development |
| Platforms | Windows, macOS, Linux |
| Rating | |
| Author | fedj99 |
| Genre | Adventure, Survival |
| Tags | 3D, combat, Crafting, Exploration, free, Low-poly, open-alpha, Open World, tech |
| Average session | About a half-hour |
| Languages | English |
| Inputs | Keyboard, Mouse |
Download
Click download now to get access to the following files:
ReTech 1.0.1 (Windows 64bit)
100 MB
ReTech 1.0.1 (Windows 32bit)
99 MB
ReTech 1.0.1 (macOS 64bit)
120 MB
ReTech 1.0.1 (Linux 32/64bit)
138 MB